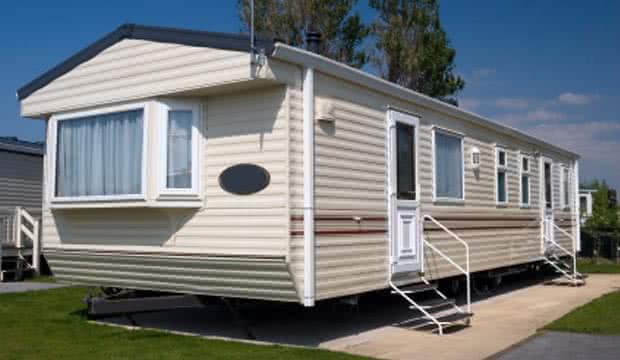 Your mobile home, whether used as a permanent or holiday home, is a substantial investment, one which must be protected in every way possible.
As mobile home insurance providers, we are very aware of the potential threats to the protection of your mobile home – fire, theft, water damage, and harsh weather conditions to name but a few. To help to ensure total protection of your mobile home, we have compiled a list of ten top tips for you to consider.
1. Regular Inspections
If you use your mobile as a holiday home, you need to appoint someone or take it upon yourself to regularly inspect the property for damage or any irregularities. These inspections would ideally be conducted on a weekly basis.
2. Be Careful With Electrics
Electrical systems are the main cause of fires in mobile homes, from our experience. If someone other than yourself will be staying in the mobile home at any period, you need to ensure that you have a clearly labelled electrical policy in place.
It is very easy to overload the electrical system of a mobile home with too many appliances at once. No more than 3 appliances should be used at a time if possible, to prevent a fire or power outage. Be sure to have the electrical system checked by a certified professional on a yearly basis and never leave phone chargers plugged in when the unit is unattended.
3. Smoke & Fire Detectors
Just like any home, a mobile home should have smoke and fire detectors on site. It is often a condition of a mobile home insurance policy that a mobile home be fitted with working fire and smoke detectors. Even if no one is occupying the mobile home, others in the surrounding area will need to be alerted to the outbreak of a fire.
4. No Smoking
It is highly advisable that no smoking is permitted inside a mobile home. A fire can be started very easily by the dropping of cigarettes/cigarette ash and can spread very quickly. The smoke from cigarettes will also quickly dull the appearance of the mobile home inside, which will be a deterring factor for buyers if you ever try to sell the unit.
5. Durable, High-Quality Locks
It goes without saying that all windows and doors in the mobile home should be lockable. It may be worth investing in a durable, locking system as many mobile homes, especially older models, have quite flimsy locks on the windows and doors, which are easily opened by thieves.
 6. Tie-Downs
To ensure the safety and position of your mobile home, it is worth investing in tie downs or even an anchor system for your mobile home. While we aren't prone to tornados here in Ireland, we are often subject to some very strong winds.
 To keep your mobile home safe and secure, it needs to be tied down with anchors or straps which will suitably support the weight and dimensions of your mobile home. If you do have tie downs or anchors in place, it is worthwhile checking them for wear and tear every now and again. Tie downs are an essential requirement to obtaining mobile home insurance cover.
7. Monitor For Leaks
If water leaks go undetected, they can amount to substantial damage and substantial cost. A water leak could rust the water heater in a mobile home over time. If you ever notice external drops of water on your tank, you need to call in a professional to assess the problem as such signs may indicate a leak.
If you intend on being away from your mobile home for a sustained period of time, ensure that the shut off and drain valves are functioning correctly.
8. Consider Parking in a Registered Mobile Home Park
There are fees to be considered if you choose to park your mobile home in a registered park however, often the benefits outweigh these fees. Some holiday parks may have CCTV on-site and security personnel which would greatly enhance the security of your mobile home. Some parks may offer maintenance checks of your mobile home as part of their fee.
9. Winter Drain Down
During the period of October 1st to March 31st, most insurance companies will not cover water damage from bursting or overflowing of pipes unless the water system is fully drained down (including waterheater) and turned off by a stopcock.
Where the stopcock is not situated wholly within the structure you must take reasonable steps to protect the stopcock against unauthorised access or interference. If no stopcock is fitted, all water damage would generally be excluded where the structure is not occupied for more than 7 (seven) consecutive days.
10. Mobile Home Insurance
Given the potential value of your mobile home and its contents, and the high risk of damage or theft, it is important to ensure that you have mobile home insurance. In order to ensure total protection of your home, and financial cover if anything goes wrong, you need to have the premises insured.
With such a valuable asset as a mobile home, you need to have the peace of mind to know that you will not be completely at a loss should it succumb to damage or theft. Ensure that any decking attached to your mobile home is included in your cover.
We at OBF Insurance Group have pulled these ten top tips from our decades of experience in the mobile home insurance industry, can any of you add some more? We would love to hear them!