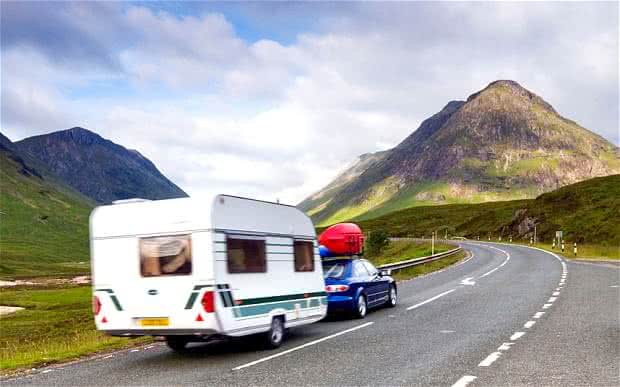 After deciding upon a caravan insurance policy, most people think their work is done. However, reviewing your cover regularly to ensure it remains right for you is essential.
Changing circumstances may affect the amount of cover needed, as well as the premium you should be paying. To help you better understand when and why you should review your policy, we've detailed the four main reasons below:
1. Your "static" caravan becomes a "touring" caravan
Your caravan insurance policy will often state what use your caravan is put to, e.g. it may be permanently kept in one place or it could be used for touring. If you decide to change the use, you must advise your insurer in order to keep your insurance policy valid. For instance, touring caravans often require more insurance cover than static units due to the increased risks of damage and theft that come with taking them on the road. Therefore, reviewing your insurance before renewing it ensures that it remains relevant and provides the necessary amount of protection for you.
2. Your "touring caravan" becomes a static caravan
Likewise, if you decide to keep your caravan on a caravan site all year round, your insurance requirements may also change. After all, not only is it easier to consistently monitor it when it's in one place, the caravan is also less likely to suffer from damage commonly caused by travelling. Reviewing your policy with your provider ensures you're not paying for cover you don't require and that you're getting the best possible price.
3. You haven't obtained other Irish caravan insurance quotes in quite a while
Once you decide upon an insurance policy, it can often seem easier to simply renew the same contract with the same company year after year. However, this can mean missing out on better prices and more comprehensive cover options. Shopping around various providers before renewing your caravan insurance each year means you can be assured you're receiving the best value for your money, as well as the best protection available.
4. Thinking about upgrading your caravan?
If you are thinking about upgrading your caravan during your insurance year ask your provider if this will affect your premium. Certain models of caravans may cause your insurance premium to increase and this may affect your decision.
If you'd like further information on caravan insurance Ireland, contact our expert insurance brokers today or browse our customisable policies to find out more