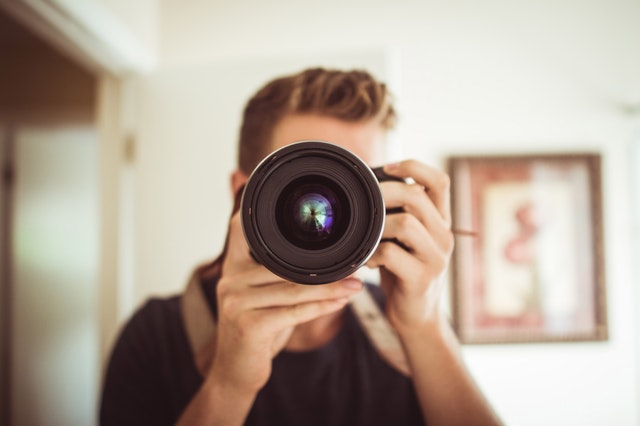 As a Photographer, you rely on the use of high-tech, expensive equipment to conduct and complete your work. If anything happens to the equipment, you are unable to work until you purchase replacements, hence you are at a financial loss both due to missed work opportunities and the cost of replacing your equipment. If your livelihood depends on your photography work, it is extremely important that you are covered by a photographer's insurance policy.
Here are 5 very important reasons why you should consider photographer's insurance cover:
1. Equipment Often Leaves a Secure Environment
Photographers are often required to leave the studio for work, meaning your equipment regularly leaves its secure environment. Circumstances may require it to be left in vehicles, where it could be easily stolen or it could be otherwise broken or lost during your travels.  By taking out a photographer's insurance policy, you can ensure that equipment replacements can be bought quickly, allowing you to return to work as soon as possible.
2. Equipment May Be Lost/Damaged During Airline Travel
Taking your equipment out of the studio can be worrying as it could be lost in transport, put on the wrong flight or damaged by careless handling. Many insurance companies offer worldwide photographer's insurance cover so that you are covered when you are shooting locally and internationally.
3. Legal Accident Coverage
It is also important to be covered when bringing your equipment to a site. At weddings, for example, there are many people close to your gear. Accidents can occur, such as a guest receiving an injury from tripping over your tripod or leads. Having insurance can save you from the expense and worry of a lawsuit as the majority of photographer's insurance policies include public liability cover.
4. Equipment May Malfunction
Photography equipment, like any technology-driven equipment, can sometimes fail or malfunction on the job. Photographer's insurance protects you financially in such cases from claims of professional indemnity from clients.
5. Unable to Attend a Shoot
Additionally, sudden emergencies may prevent you from reaching a shoot. Accidents, bad weather, broken equipment and sickness are all issues that may cause you to miss an appointment. Clients will not be happy at having their photographer cancel, even if it is for a reasonable cause. Happily, your insurance policy will protect against claims for the financial loss incurred by your clients due to a missed photography appointment.
For further details regarding photographers insurance cover, visit OBF.ie or contact us to speak to one of our specialist team. Our experience and dedicated photographer's insurance team understand the nature of your business and your requirements. After all, OBF is one of the longest-established providers in Ireland of insurance cover for professional photographers.