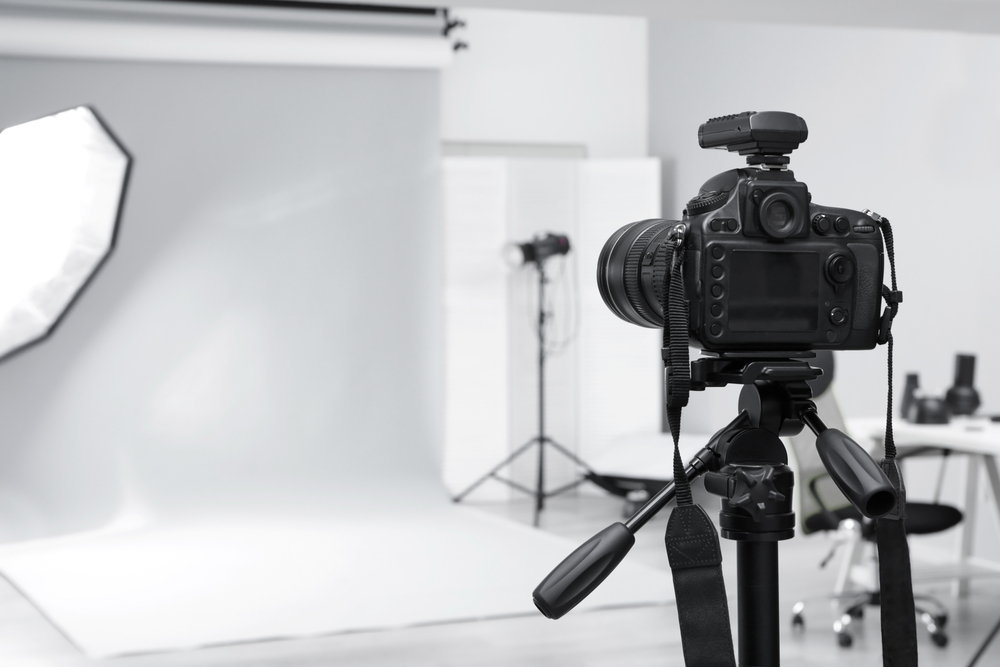 Photography can be an expensive investment, both in time and in money. With the nature of the job often involving moving equipment around, your equipment is at a high risk of being damaged or broken – so it's particularly important for photographers to take extra care to protect their gear. However, while we're working, it's easy to forget to take the necessary precautions.
Take a look at these 5 ways that you can better protect your photography equipment and, by doing so, protect your investments and your livelihood.
1. Invest in a high-quality protective case
Your case is your first line of defence against damage to your photography equipment. Using a generic bag, backpack, or tote to carry your camera is just asking for trouble – if it doesn't get damaged from the occasional knock off a door as you're walking through or bump in the road, the lens cap will almost certainly get knocked off, allowing dust to get in or scratch the lens. Instead, invest in a high-quality camera case that will keep your equipment protected while it's not in use. If you make a habit of ensuring that your camera lives in this case at all times, it is at a much lower risk of being damaged or broken. Remember – spending a little extra money now could save you a lot of money in the future.
2. Invest in weatherproof materials
A padded camera case is an essential first step, but it's important to remember to protect your equipment both while you're traveling AND while it's in use. After having invested hundreds if not thousands of euros on a DSLR or mirrorless camera, why leave its care to chance? Invest in waterproof and weatherproof protective gear so that you can do your job in any environment without worrying about damaging your equipment. Items to consider include a waterproof bag, a camera rain cover, and a thicker camera sleeve.
3. Take note of the temperature to avoid condensation
Condensation, which occurs due to dramatic temperature and/or humidity changes, can be very damaging to a camera if it's not handled correctly. If you are moving between dramatically different temperatures, such as going into the hot summer air from an air conditioned room, take care to secure your gear first and then introduce the change slowly. Sometimes, however, condensation will build up anyway – if this happens, don't wipe the lens! Put it in an airtight bag, get as much air out as possible and then wait for the camera to adjust to the temperature. The condensation will eventually dissipate on its own.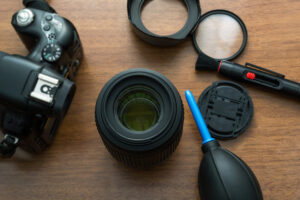 4. Invest in the appropriate lens-cleaning equipment
Simply put, the quality and cleanliness of your lens is vital to the quality of your images. If there are smudges, streaks or dust specks on your lens, make sure that you are ridding your camera of these blemishes properly, rather than simply wiping the lens with a cloth or your fingers. Use a blower, a lens brush or lens-cleaning wipes to remove dust, and avoid using rough cloths, tissues or napkins to remove the dust, as this could actually make it worse. Be sure to remember, though, to clean your lens as infrequently as possible – if you're constantly wiping off every speck of dust, you're likely to end up doing more damage than good.
5. Insure your equipment with the appropriate photographers insurance policy
The right photographers insurance coverage is crucial in to protect your business. For a profession as unique as photography, a generic insurance policy won't cut it, and you might even end up paying more money for coverage you don't need. OBF Insurance Group offers bespoke insurance coverage for professional and semi-professional photographers, taking into account the specifics of the job to ensure you're covered exactly where you need to be. Unique benefits of our policies include replacement as new claim settlements, cover for equipment while it's not in use, and cover across the globe (excepting war zones).
With dedicated specialists, OBF Insurance Group works closely with customers to create bespoke cover that suits their needs and protects their livelihoods.
To find out more and get a quote, talk to one of our specialists today or call +353 (1) 660 1033.