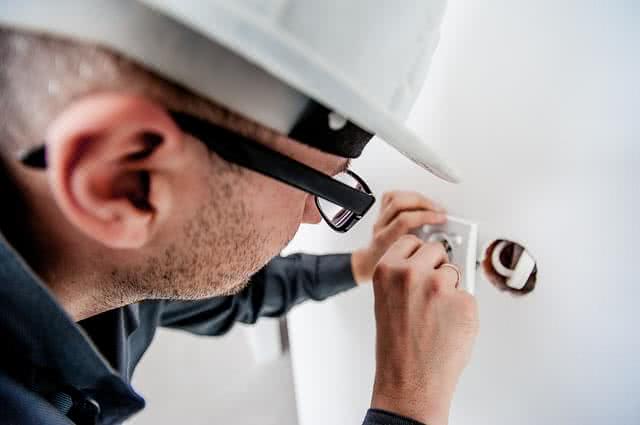 Professional Indemnity Insurance is a type of liability insurance for professionals. Effectively, it helps to protect professionals, particularly those who offer advice or services, from bearing the full cost of defending claims.
Professional indemnity insurance is the policy that will protect the business in case of a claim made as a result of professional negligence which has led to losses, financial or otherwise for a client.
Trust us, the business that you have worked so hard to achieve can be easily tainted by the implications and costs of a professional indemnity claim.
We cannot stress enough the importance of arranging an adequate professional indemnity insurance.
Which professions are most at threat of a professional indemnity claim? Several professionals can be at risk, however there are 7 professions for which a professional indemnity insurance policy should certainly be considered a necessity.
Accountants
Most accountancy bodies require professionals who wish to practice as an accountant under their auspices to hold a professional indemnity insurance policy.
Given the level and complexity of data that accountants deal with, it is always possible to make errors or miscalculations. Any client that suffers financial loss or legal implications as a result of such errors in their accounts will look to their accountants for reimbursement.
Should an accountant misplace any of a client's financial documents, this can have a detrimental effect on the client's business, as it can put them at risk of theft and can damage their reputation.
If an accountant should intentionally or unintentionally misuse client financial information, this presents yet another reason for a professional indemnity claim.
Engineers
For engineers, professional indemnity insurance is a requirement for membership of The Association of Consulting Engineers of Ireland and Engineers Ireland, two of the main engineering bodies.
Whether you work as a mechanical, chemical, manufacturing, consulting or electrical engineer, any error or slight negligence with your work can result in a financial loss for a client.
Errors can be made while designing, offering advice or just not adhering to procedures, all of which can cause a workplace accident.
Business Consultants
Business consultants are employed to give advice. If they are negligent with that advice, the client will hold them responsible for any negative outcome.
A business consultant may also be at risk of losing or misplacing important client documents. Such a loss could delay business proceedings and increase costs for the client.
Business consultants may be liable for professional indemnity claims due to copyright or infringement if they pass on any of the client's business information to anyone else.
Training Schools
A training school policy will only pick up that trainer's liability in an event of activities on behalf of the school and not in any other case. Professional indemnity insurance policies provide indemnity to the entire training school entity and can extend to cover the trainers and its students.
I.T. Professionals
I.T. professionals such as those working as software developers or in I.T. support should also strongly consider professional indemnity insurance.
Their work, or negligence with their work, can result in data loss, website failure or communications errors for a client. This means that a client can lose out on potential sales and face dedicating time to recreating lost data, hence suffering financial loss.
If a client feels that the I.T. professionals they hired are at fault, they will certainly consider a professional indemnity lawsuit.
Estate Agents
There are many reasons why a real estate agent may fall victim to a professional indemnity claim. If they present any misleading information about a property to a buyer, then a claim may be made against them.
If they provide an incorrect property valuation, the seller could suffer financial loss as a result. If they delay or misplace legal paperwork relating to a property, it may lead to a property sale falling through, leading to disappointed customers seeking financial rebates.
If they neglect property management services in any way, it can lead to financial implications for their client, presenting another case for a professional indemnity suit.
Financial Advisors
The reasons why financial advisors should have professional indemnity insurance are very obvious. They are hired to provide financial advice so any negligence or errors made with the advice given is likely to lead to financial loss for their client.
Given that financial advisors provide advice about high value products such as pensions, life assurance, and investments, the financial loss for a client can be huge and so a legal dispute is a very real possibility.
Protect yourself and your business from the damaging cost of professional indemnity claims by ensuring that you have adequate and appropriate professional indemnity insurance. Find out if OBF offer professional indemnity insurance for your profession, contact our expert team.