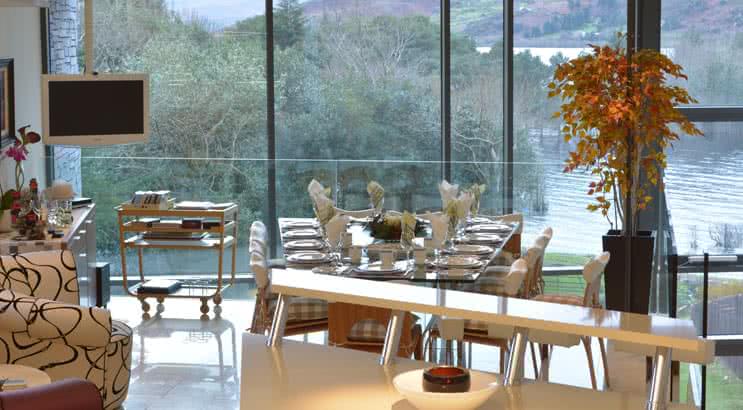 Whether you're renting or selling your holiday home, getting the best price is always a goal. After all, your home away from home is also an investment, and one you can easily achieve a good return on. That's why taking action to add to the value to your property is so important. To help, we've compiled a list of five simple steps that make your property more attractive to potential occupants or buyers.
1. Expand your space
Extra space adds extra value to any holiday home. Experts recommend adding an extension for another bathroom or bedroom to make the most of your property. Just remember to keep the number of bedrooms in proportion with the bathrooms – no one wants to share a single bathroom with the occupants of three other rooms! Plus, notify your holiday home insurers before you start any construction work to avoid invalidating your policy.
2. Make it child-friendly
Child-friendly holiday homes are a niche market that's only expected to grow. After all, parents are less price sensitive if a property can make their holiday run more smoothly. Even if it's just providing a high-chair and a cot to cut down on the amount of luggage needed, the little touches can go a long way. Plus, making your property safer for children can also positively impact your holiday home insurance as it makes public liability accidents less likely to occur.
3. Update your entertainment equipment
Holidays are all about enjoying yourself, and so an updated entertainment system can be a unique selling point for guests. A television is a must in any holiday home, and adding a sound system and WiFi can give you an edge over your competitors. However, even adding a bookshelf of holiday reads can impress your guests. Just remember to let your holiday home insurers know if you purchase any new high-value goods for your home, as these may need to be added to your policy in order to be protected.
4. Improve the interior
Having a cohesive interior design makes your holiday home stand out from the rest. Choose a theme and stick with it throughout your home, whether it's cool, calm tones or a bright and cheerful vibe. The goal is to help guests imagine your property as their home away from home. To that end, make sure the furniture and appliances are modern and be sure to clear away any clutter to truly impress.
5. Transform your garden into an oasis
Having an area to lounge in the sun is a must for any holiday home. Even if your property is surrounded by beaches, holiday goers love to be able to catch a few rays in the comfort of their own backyard. Make sure to include comfortable seating options, fill it with leafy plants or bright flowers and employ a landscaping agency to maintain any lawn area.
For more information on adding value to your property or insuring a holiday home, browse our customisable policies or read our previous posts on this topic.