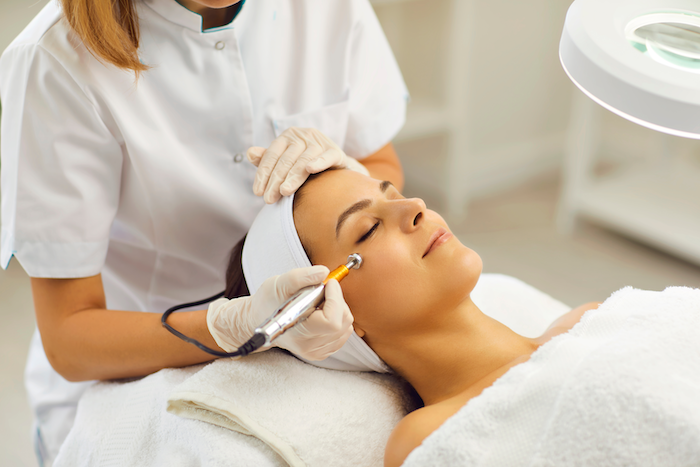 As a beauty or cosmetics/aesthetics practitioner, achieving the look your client requests can make them feel on top of the world, but if things go wrong for any reason, you could face a potential claim for professional medical malpractice, negligence or even bodily injury if your client decides to bring legal action.
A compensation claim can damage your reputation and impact your finances. However, ensuring you have aesthetics insurance in place can help to protect your business in the event of a claim. This specialised insurance is ideal for beauty and cosmetic/aesthetic practitioners, covering a wide range of treatments.
This practitioner's guide to aesthetics insurance aims to provide you with the necessary information to help you select the right insurance for your business – so you can rest easy and get some beauty sleep.
WHO NEEDS AESTHETICS, BEAUTY OR COSMETIC INSURANCE?
If you're involved in any aspect of beauty therapy, working to help clients improve their appearance and well-being, you could benefit from aesthetics insurance.
From waxing and ear piercing to microblading and botox injections, the list of treatments available today is extensive and increasingly invasive. Some procedures can be quite involved and unfortunately, as the demand for self-improvement increases, so do the risks.
That's why taking out dedicated aesthetics and beauty insurance is a good idea for cosmetic practitioners of all kinds, including:
Beauticians
Nail Technicians
Laser Therapists
Skin Practitioners
Aestheticians
All licensed medical professionals involved in aesthetic treatments
WHAT KIND OF COVER DO I NEED?
As a qualified aesthetics practitioner, you will likely have training and significant experience in your field of expertise. Although you strive to ensure that every treatment is safe, accidents can happen.
Sadly, if a treatment goes wrong, your client has an allergic reaction, or even if they are simply unhappy with the outcome of an aesthetic treatment, they may decide to bring a professional negligence or malpractice case. To help you defend against these kinds of allegations, there are several coverage options related to the work you undertake.
COVERAGE FOR TREATMENTS AND THERAPIES
Your aesthetic insurance will cover you against the following types of claims:
Medical Malpractice Claims
Professional Indemnity Claims
Public Liability Claims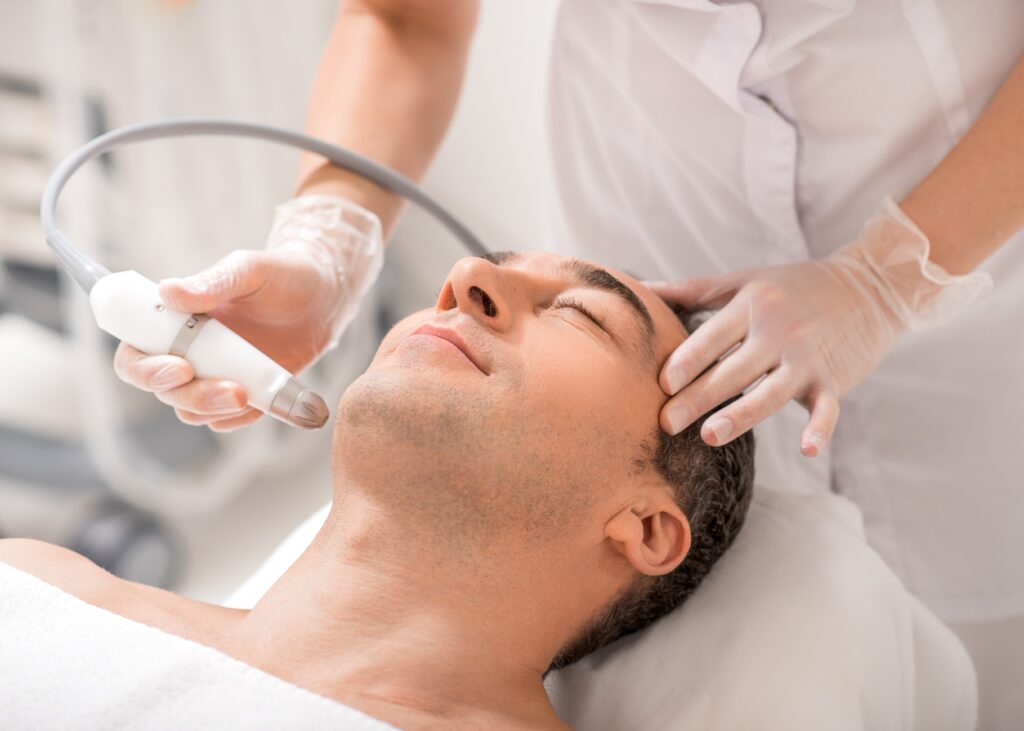 COVERAGE FOR YOUR BUSINESS: SALON OR SURGERY INSURANCE
As well as protecting yourself with a medical malpractice policy, you may also want to protect yourself and your business further with the addition of a salon or surgery insurance policy, which can provide cover for:
Business Equipment
Business Interruption
Employers Liability
In the course of your work, you probably use a range of specialist equipment and industry-specific tools. In the event they were stolen or damaged, you may find yourself unable to work. Business equipment and contents insurance helps protect you against unforeseen costs, enabling you to replace or renew products that are essential to your practice.
In the event of theft or other unexpected incidents such as fire or flood, your business may well be out of action. Business interruption insurance offers compensation for the income you would lose if your salon or mobile therapy business was unable to operate.
Finally, if you employ any therapists to carry out treatments as part of the services that you offer, you'll need to add employer's liability to your policy. This essential coverage helps you handle any claims from employees who suffer illness or injury as a result of their activities within your business. It's a great way to protect and support your staff and is a legal requirement for employers in Ireland.
Taking out appropriate coverage as an aesthetics practitioner may necessitate a bespoke policy. With over 50 years' experience as a specialist insurer, OBF can help you tailor your insurance to deliver the right cover for your beauty business.
Speak to our expert team today to discuss your needs in detail.