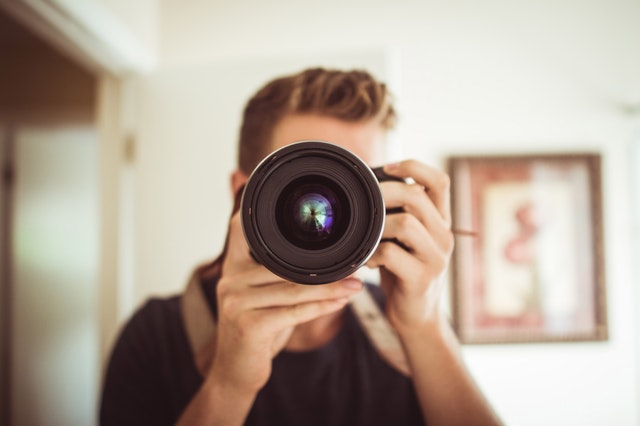 While photography is a popular and affordable hobby, professional and semi-professional photographers are required to invest far more heavily in their equipment. After all, conducting professional commercial, wedding or private shoots requires not only expertise, but also an extensive kit.
Cameras
If you're making a living as a photographer, chances are you have at least two cameras. After all, equipment malfunctions are always a possibility, and you need to be able to overcome these promptly for your business to continue. The cost of these cameras varies depending on what you're using them for, whether it's studio portraits or shooting on location. The highly popular Nikon D7100 can cost up to €1100, while a Nikon D610 costs up to €1700. This means for your cameras alone, you can spend almost €3000.
Lenses
Most professional photographers recognise that the lense packages you can purchase with a camera body simply aren't worth the cost. Instead, accumulating your own collection allows you to choose quality lenses that you'll actually use. Most photographers, regardless of their area of expertise, require at least three lenses and it's widely acknowledged that best sizes to begin your kit with are 35 mm, 50 mm and 85 mm. If you're going with Nikon lenses, these can cost up to €200, €220 and €520 respectively.
Other Equipment Essentials
If you shoot on location, such as weddings, you'll most likely need a flash for your camera. A highly recommended piece is the Nikon SB-700 Speedlight Flash, which can cost up to €350 each. Again, in case an accident occurs you'll need two of these, bringing the total tally up to €700.
Other essential photography equipment includes camera bags, reflectors, light stands, tripods, flash triggers and memory cards. These can vary in cost, but overall you're looking at spending between €500 to €1000.
Software
Once you have the equipment to take the photos, you'll need the proper computer and software to actually edit them with. The basics include an Apple laptop, which costs around €1500, an Adobe Photoshop and Lightroom subscription for €146 yearly, a screen calibrator worth around €250 and hard drives to safeguard your work which cost up to €100 each.
The Importance of Photographer's Insurance
In total, the cost of a professional photographer's kit can far exceed €7000. While this investment is essential for your business, it's not exactly one you want to make twice. That's why taking out photographers insurance to protect your career is of the utmost importance! This ensures if your equipment is damaged, stolen or misplaced, you'll be able to purchase replacements quickly, ensuring minimal disruption to your business or finances.
For more information on photographers insurance, contact the friendly team at OBF Insurance today, or request a quotation via our website.