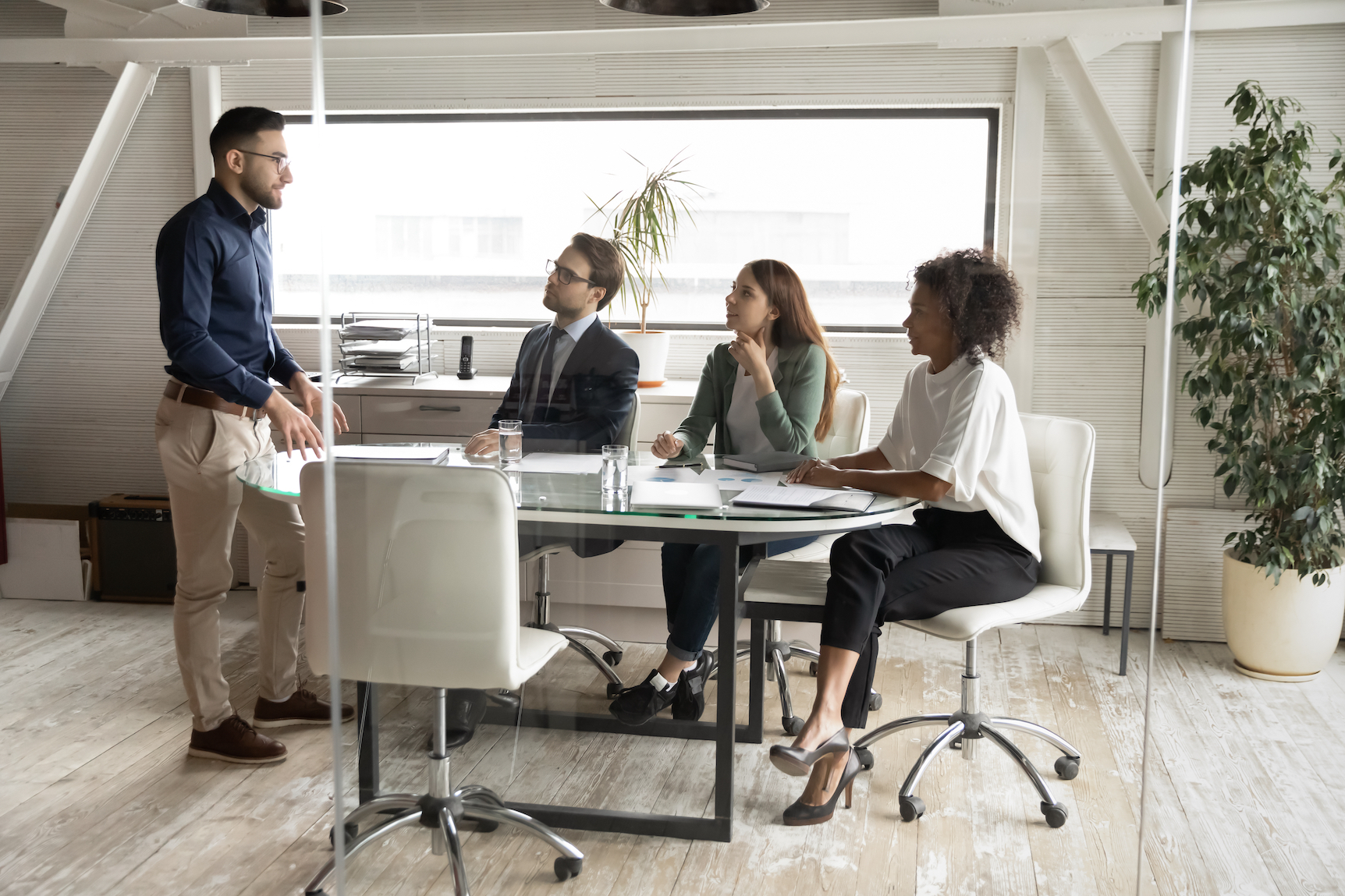 Executive liability is a constant risk for organisations big and small, with company directors and managers increasingly finding themselves exposed to the possibility of legal action.
Managers, directors and officers within your company hold a position of responsibility. As such, they can face allegations regarding the decisions they take in carrying out their duties.
Regardless of whether they are at fault, directors can be held personally responsible if a claim is made against your business for alleged wrongful acts. This means their private finances are at risk.
In an environment where directors and officers are under increasing scrutiny, Directors and Officers insurance is more important than ever before.
What is Directors & Officers Insurance?
Directors and Officers liability insurance, also known as D&O insurance, offers cover for company managers to protect them from claims relating to the actions they take at work.
Cover includes financial protection against claims regarding alleged or actual wrongdoing. This could include, for example, failure to comply with regulations, reporting errors or wrongful trading.
Any allegations of wrongdoing will need to be defended, which can incur significant costs. D&O insurance pays for these defence costs, as well as any compensation costs if the case is lost.
How Does D&O Differ from Professional Indemnity?
Professional indemnity insurance protects you, and your business, against claims resulting from alleged errors or negligence.
It provides cover when clients claim that the skills or advice you provided in a professional capacity were inadequate. Where these mistakes or alleged errors cost the client money, they can claim for compensation.
Because professional indemnity and D&O insurance both work to protect company employees when dealing with clients, it can sometimes be difficult to know which type of policy you need.
The main difference between the two is:
PI insurance protects professionals against claims relating to mistakes that negatively impact clients.
D&O insurance protects company directors and senior managers against claims relating to mismanagement.
So, for example, if an architect made an error in a property design leading to financial loss for the client, they would need professional indemnity. If that client also sued the architectural consultancy business for failing to supervise the architect in question, that business would need directors and officers insurance.
As this example illustrates, it may well be that you need both.
Understand the Risks
The primary purpose of directors and officers insurance is to provide financial protection for directors, officers, and senior personnel against claims of alleged, or actual, wrongdoing. Your policy will cover the costs of mounting a legal defence as well as offering protection for personal assets.
Potential claimants could include:
creditors
employees
customers
regulatory bodies
Since the decisions that your senior executives make in their business capacity can have far reaching consequences, the scope for alleged 'wrongful acts' is far reaching.
Common risk scenarios could include accounting irregularities, employment-related claims, breaches of health and safety legislation or insolvency-related proceedings.
These eventualities will be covered by your policy and in some cases, you can extend your cover to include Employment Practices Liability, which covers employee discrimination claims. This is not an automatic extension, however, and you should check this with your broker.
Common exclusions that will not be covered by your policy include fraudulent or intentionally non-compliant acts, or situations where a director acted for personal profit.
Who is Covered by D&O Insurance?
D&O liability insurance is typically taken out by a company on behalf of its directors and officers. All current, future, and past directors and officers of a company will be covered.
This means D&O policies cover directors who are no longer with the company if a claim relates to wrongful acts that occurred when they were in place. It also ensures that all new directors and officers will be added once the policy is live.
Cover is granted on a 'claims made' basis, which means that claims are only covered if they are brought during the term of your policy. If a claim is made after your policy has expired you will not be covered, even if the incident occurred while your policy was active.
Build Loss Prevention into Corporate Strategy
An effective D&O loss prevention strategy can help you minimise the risk of a claim. In most cases this begins by educating the executives in your organisation.
Directors and officers should be fully aware of employment legislation and their corporate responsibilities, striving always to act in good faith. This means they should take every reasonable care when making decisions on the company's behalf.
When new executives join the team, ensure they are aware of any risk management initiatives and confirm any changes in position with your D&O insurance provider as soon as possible.
Let Us Protect Your Team
Without insurance, your managerial team could face proceedings that can result in legal costs and awards for damages. The impact on their career could be damaging, regardless of whether the case is upheld.
For more information about how directors and officers insurance can reduce exposure for your executives, contact the expert team at OBF. With over 50 years' experience in providing specialist insurance products, we're here to help.