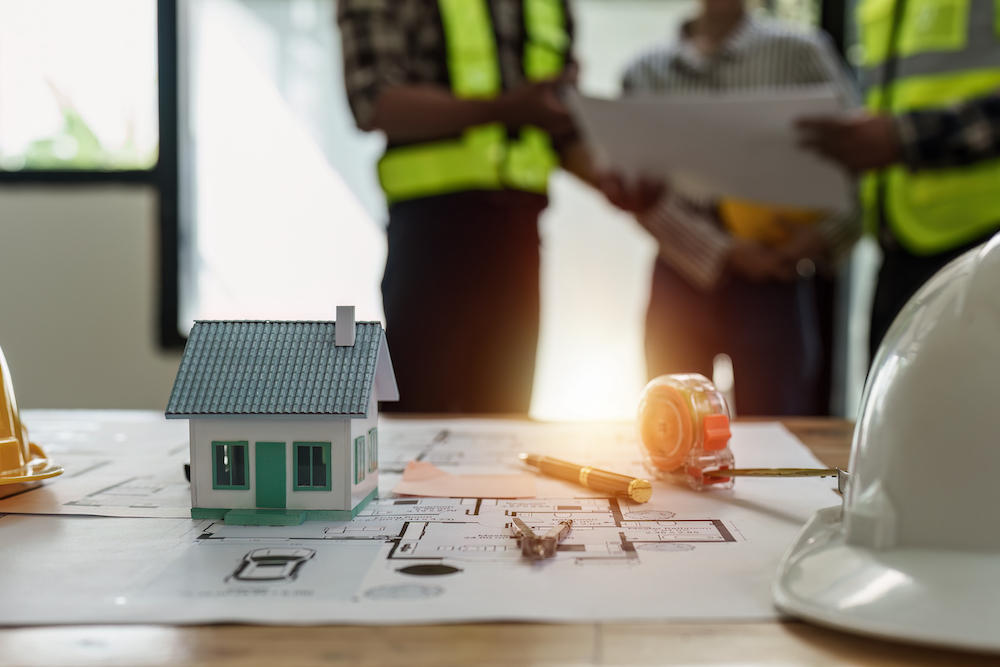 Wherever there are risks, there is a need for insurance. For this reason, architects, engineers, and even contractors require design and construct (D & C) professional indemnity insurance to minimise their exposure to design liability.
What is Design & Construct Insurance?
Design and Construct professional indemnity insurance protects contractors, designers and sub-contracted professional against allegations relating to mistakes, omissions, or errors in their work.
Contractors that might require this kind of insurance could include:
Engineering contractors
Mechanical engineers
Cladding specialists
Electrical engineers, including those involved in lighting, heating, and ventilation
As a contractor undertaking design and construction work, your clients trust you to deliver expert advice. If they incur costs as a result of alleged negligence, or even an innocent mistake, they can make a claim against your business. D & C insurance funds the defence and settlement of any such claim and associated costs.
Is D&C Insurance Different From Public Liability?
It is important to recognise that Design and Construct professional indemnity insurance differs significantly from standard public liability insurance. Whereas standard public liability insurance covers legal liability for injuries or damage to property, D & C professional indemnity covers claims arising from design, advice, or specifications, covering purely financial losses.
Contractors and engineers are familiar with buying public liability insurance, however, with the rise of design and build jobs, it has become apparent that professional indemnity insurance is a necessity for most contractors.
Do not assume that you will be covered by the professional indemnity of the consulting engineer or overall project architect. As a contractor, you will carry design liability and may find that D & C professional indemnity is a compulsory part of the tendering process – even if you undertake little or no design work.
What Kind of Claims Could I Face?
While the majority of projects are completed without incident, there are times when mistakes are made, or the client believes there have been errors in the services you provided. In such cases, there is a risk that a claim will be brought against you for costs, remedial work or associated losses.
For example, you could face a claim for legal costs or damages in relation to alleged errors in the design of electrical wiring or for using the wrong materials in a building project.
One of the most important facts to note in relation to this kind of work is that claims can be made long after the project is successfully completed.
Under the Statute of Limitations Act, a claim can be brought up to six years after the work was completed. This limitation is related to the date negligence occurred, though it may also vary depending on the nature of the complaint.
How Long Will I Need Design And Construct Professional Indemnity Insurance For?
In contrast to other insurance policies, professional indemnity insurance is written on a 'claims made' basis. This means that any claim is dealt with under the policy in force when the claim is brought, not the policy in force at the time the work was completed.
Imagine, for instance, that your firm was instructed by the main contractor to design and supply the timber frame for a new build in 2018, but the client doesn't make a claim regarding design defects until 2023. In this scenario, it is your 2023 policy that will deal with the claim, rather than the cover you had in place in 2018.
It is therefore vital to maintain cover after projects are completed. Be mindful that you may have entered into contracts in the past which are not fully covered by your current insurance unless you arrange appropriate cover.
Your business may even face a claim relating to work completed by a practitioner who has now retired. In light of this, it is wise to maintain cover throughout the career of a practitioner, or operation of a company, in order to cover any future liabilities.
How Can I Minimise the Risk of a Claim?
Before you begin work, check your design thoroughly to ensure it is accurate. Time and effort spent now will reduce the likelihood of claims later on.
Research the risks that you, and your subcontractors, will face when undertaking a design. Take care to establish whether additional coverage is required before taking work on.
Check your policy carefully. You may need to notify your insurer of circumstances that could give rise to a claim.
Remember that designing projects in accordance with current standards does not guarantee there will be no liability for that design in future.
Enlist Expert Assistance from Insurance Specialists
If you are unsure about the level or type of cover you require, OBF Insurance can help, by ensuring that you are protected against any errors or omissions in the design or specification of the work you undertake or subcontract.
Our design and construct professional indemnity insurance helps you mitigate the risks, providing security of cover and peace of mind, for the duration of the liability period. Contact our experienced team today for more.