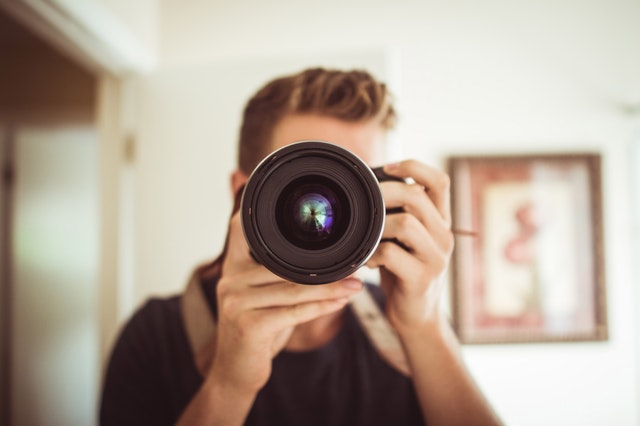 If you are about to embark on a career in freelance photography, you might be wondering where to start. Having your own business can provide a lot of freedom and be incredibly fulfilling even though a lot of self-discipline and resourcefulness are required to succeed. Unlike other freelance careers, becoming a professional photographer can be relatively tricky to start with, as it requires a good understanding of photographic techniques as well as significant investment in equipment. Unlike web design, where you only need a laptop, there's a whole range of equipment photographers will need to acquire before they can accept their first job. This guide gives you some tips as what you'll need in order to be successful in your new career.
Getting started
Buy your equipment
Having good quality photography equipment is essential to be able to perform your job effectively. However, as many items are expensive, it's best to start with just the essentials, including an up-to-date camera, some lenses and a flash.
Set up your website
Having a good quality website to showcase your capabilities and help inform potential customers about your business is absolutely vital. A website can also be used to communicate with your clients, manage orders, schedule sessions and deliver final work. A regular blog with useful articles for your prospects will go a long way to bringing in business.
 Build a portfolio
You will need a strong portfolio to attract new clients. Obviously, new freelance photographers are unlikely to have lots of existing work to show, so we advise doing some discounted work, to build up your initial portfolio.
Managing your finances
Always keep personal and household expenses separate from your business expenses, and make sure to pay yourself a certain salary, so you can easily see how much money you have left to invest in your business. Many people make the mistake of investing personal funds in their business, which they can then struggle to recoup later on.
Winning new business
Getting those initial clients for your business can be challenging. The most effective way to get started is by referrals from your friends and family. You can also consider becoming an assistant to an existing professional to build up skills and confidence before going solo.
Photographers' insurance
There are several types of insurance for photographers, ranging from cover for your equipment and studio contents to public liability protection, plus optional extra cover for business interruption (if you can't work for any reason), professional indemnity (for claims of professional negligence) and PC breakdown cover. If you are unsure of the cover you require to get started, speak to an insurance company with a dedicated photographers' insurance team.
Top 4 tips for success
#1 Attend courses & workshops
Keeping up-to-date with the latest techniques and developments is important. Local Enterprise Offices and community colleges often provide inexpensive courses and there are thousands of online courses, if there is nothing suitable in your local area.
#2  Timely response
Always aim to respond to clients as quickly as possible. It's likely they just took the time to review your portfolio and liked what they saw. The longer you wait to respond, the longer the prospect has to consider other photographers, so always strike while the iron is hot.
#3  Keeping a strict schedule
Don't be tempted to fall into bad habits, like starting work late or spending excessive amounts of time on social media. Sticking to a regular business schedule will give you much more energy to get things done, and should help to prevent work running into your evenings and weekends.
#4 Legal coverage
Do not ignore the legal requirements for your photography business. Should anything go wrong, you could face some heavy costs if you don't have the correct protections in place. Speak to your insurance provider to determine your public liability and professional indemnity insurance requirements.
In summary
Starting out in a new freelance profession can be intimidating but if you follow all the advice above, you should be up and running in no time, with all the protection in place to prevent unforeseen issues impacting your business. To find out more about insurance options for photographers and get a quick quote, please visit the Photography page under the Business tab on our website. Alternatively, to discuss your requirements in more detail, call us on +353 (0)1 660 1033.