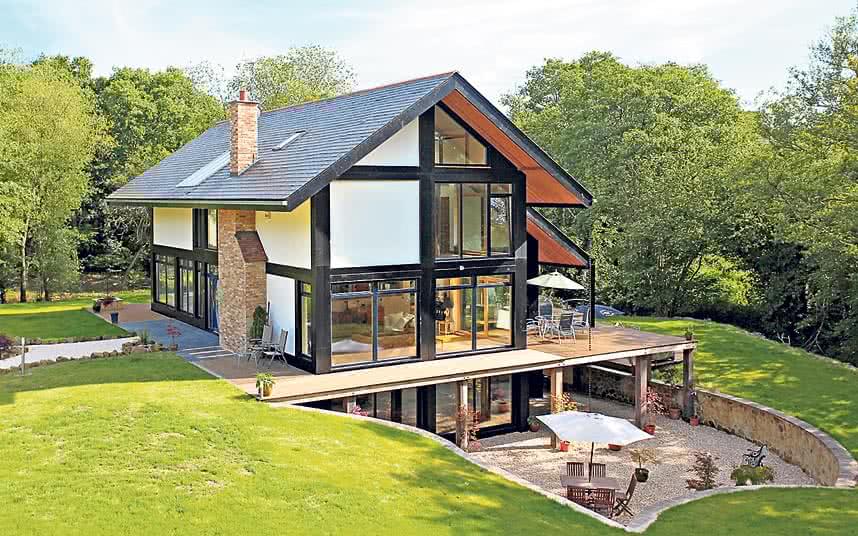 Updated June 2022.
It's a common misconception that holiday home insurance policies are a one-size-fits-all offering. However, properties come in many shapes and sizes, and some naturally require more specialist, non-standard home insurance policies.
Our article below details five of the most common reasons why a holiday home might require non-standard home insurance, to help you in deciding your next insurance steps.
1. Eco Homes
Eco homes are fantastic holiday home investments, but they do require specialist home insurance policies, as the materials used to construct Eco Homes would generally be classed as non-standard within the insurance industry. When shopping around for insurance policies you'll need to make sure you disclose the materials used in your home's construction, as this may influence the insurer's decision when quoting. Contacting a specialist non-standard house insurer for your quote in this case will help ensure that you have the right policy applied.
2. Chalets
With their unique construction, chalets require specialist insurance to be fully protected. The features of the area your chalet is in will influence your policy, but you should also take into consideration factors such as the likelihood of flooding and the potential for burglary, theft or attempted theft. If your chalet is a holiday home, having a local keyholder may provide peace of mind.
3. Flat Roofed Holiday Homes
While most standard holiday home insurance policies offer cover for roof repairs, flat roof properties are considered non-standard and will therefore need specialist insurance. Flat roofs are more likely to experience damage from storms, leaks and billowing, so ensuring you have the correct flat roof insurance will help to cover the cost should these situations arise.
4. Log Cabins
While log cabins are an excellent choice of holiday home, they also come with unique insurance needs. After all, they're a specialist construction, meaning they require a specialist insurance policy. Non-standard insurance policies are advised for all log cabin owners, to ensure the cover levels are adequate to protect you financially.
5. Thatched Roof Holiday Homes
Highly experienced thatchers are becoming increasingly rare, making the tradition quite expensive to uphold. The risk of fire damage is also extensively higher than with standard roofs. Properties with thatched roofs are also classed as non-standard within the industry and so you'll need to ensure you're set up with a specialist non-standard house insurance.
For more information on non-standard insurance policies, browse our customisable policies or contact our expert team today.