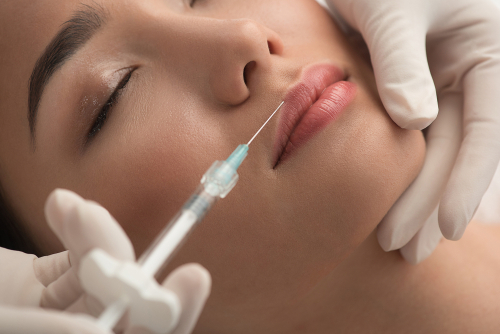 In the field of aesthetic and cosmetic health and wellbeing, patient care, success, and satisfaction is of the utmost importance. However, even one treatment or procedure that doesn't go as planned could be potentially devastating to your practice if a patient decides to take legal action.
The field of aesthetic and cosmetic treatments is a complex and ever-changing one, so it is essential that you have the insurance cover that meets each and every one of your needs, rather than a generic plan that may not be there for you when you need it.
That's where our Aesthetic and Cosmetic Insurance policy can help.
WHAT IS AESTHETIC AND COSMETIC INSURANCE?
If your career involves aesthetic and/or cosmetic treatments and procedures, then you are potentially at risk of a medical malpractice claim. Aesthetic and Cosmetic Insurance is a branch of medical malpractice insurance that covers aesthetic and cosmetic treatment and procedures. Typical procedures and treatments that may require this type of insurance cover include (but are not limited to):
Botulinum Toxin (Botox) injections
Electrolysis
Microdermabrasion
Piercing
Mole/skin tag removal
Collagen therapy
Hair removal
WHAT IS COVERED BY THIS POLICY?
As an aesthetician, cosmetologist, beauty therapist or any other type of professional providing similar services, you need to be sure that you're covered against every insurable risk. The Aesthetic and Cosmetic Insurance policy covers damages and expenses from a wide range of incidents that may arise in this field of work, including physical or mental injury, death, disease, disability, sickness and shock; loss or accidental destruction of physical documents; breach of confidentiality; and libel and slander.  In addition, cover for professional indemnity and public/general liability can also be included in this policy to ensure you have total cover for yourself, your business and your employees.
Some exclusions from this cover are incidents related to circumstances occurring prior to the inception of this insurance, unless you have included what's called a retroactive date under your policy, dishonest and malicious acts, medical research services or drug testing, incidents of sexual abuse or molestation, loss of medical records held on a computer or other electronic device or claims occurring while the insured party is under the influence of drugs and/or alcohol.
WHEN AND WHERE AM I COVERED?
Cover starts on the date of the inception of the policy, meaning that you are not covered, nor can you claim for, events or incidents occurring prior to the start of the policy, unless you have purchased your policy including a retroactive date. The expiry date for your cover will be included in your policy, unless either party terminates it before that date. it's important to note that the claim must be first made in one of the countries as listed in the Insurance schedule.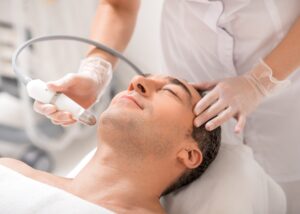 WHAT OBLIGATIONS DO I HAVE?
When securing an insurance policy for cover such as Cosmetic & Aesthetic Insurance, some of the terms that you will be asked to agree to are that you will:
Pay all premiums under this policy within the timeframes set out
Notify any claim as soon as possible
Maintain accurate descriptive records of all equipment used in procedures for a period of at least ten years
Not admit liability, make payment, assume any obligation, incur any expenses, enter into any settlement, consent to any judgment or award or dispose of any claim in excess of the deductible without the Insurer's consent.
Take every precaution to prevent any other or further incident, should one occur.
We know that as an aesthetician, cosmetician, or other professional working in this unique field, your goal is to make sure your patients receive the best treatment with the best results.
At OBF, our team of experts is here to help you obtain a bespoke policy that fits all of your needs.
To find out more and get a quote, talk to one of our team today.