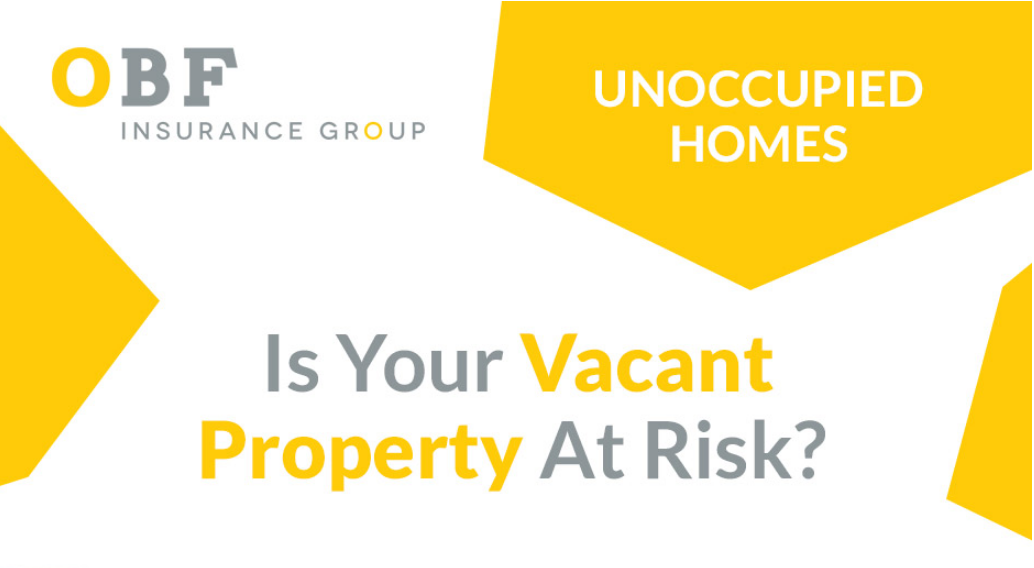 According to the 2016 Census of Population, approximately 245,460 Irish homes are unoccupied bringing the vacant rate of homes in Ireland to 12.3%. Although this number may seem high, there are a number of reasons why you might need to leave your home unoccupied – immigration, lengthy hospital stays, family bereavement or even due to a significant renovation or extension of the property. The critical issue for owners of unoccupied properties in Ireland is that they are not adequately insured. 

The need for unoccupied house insurance
Even if your home is to be unoccupied for what you consider to be a relatively short term, it is important to ensure it is correctly insured. Most unoccupied homeowners think they have this covered as they have taken out as house insurance policy. However, most standard home insurance policies will be declared void or cover reduced if a home is left vacant for 40 consecutive days. This is why it is absolutely essential that you check if you require unoccupied house insurance with your provider before you leave a property vacant.  
The threats are undeniable
There is no avoiding the risks of leaving your home unoccupied. As no one is around to check in on the property or respond to problems, the extent of damage from severe weather or fire can be significant. Their vacant state also makes unoccupied properties attractive to thieves and vandals. The risk of loss is undeniable for unoccupied properties so having the correct insurance in place is a must to protect your asset. 
Contact the vacant house insurance experts
To learn more about unoccupied home insurance and how it can protect your property, talk to our dedicated team here at OBF today. Our team of expert underwriters are standing by to discuss how our unoccupied home insurance policies can be customised for your specific needs. 
Simply call +353 (1) 660 1033 or visit the OBF Unoccupied House Insurance page for more information.