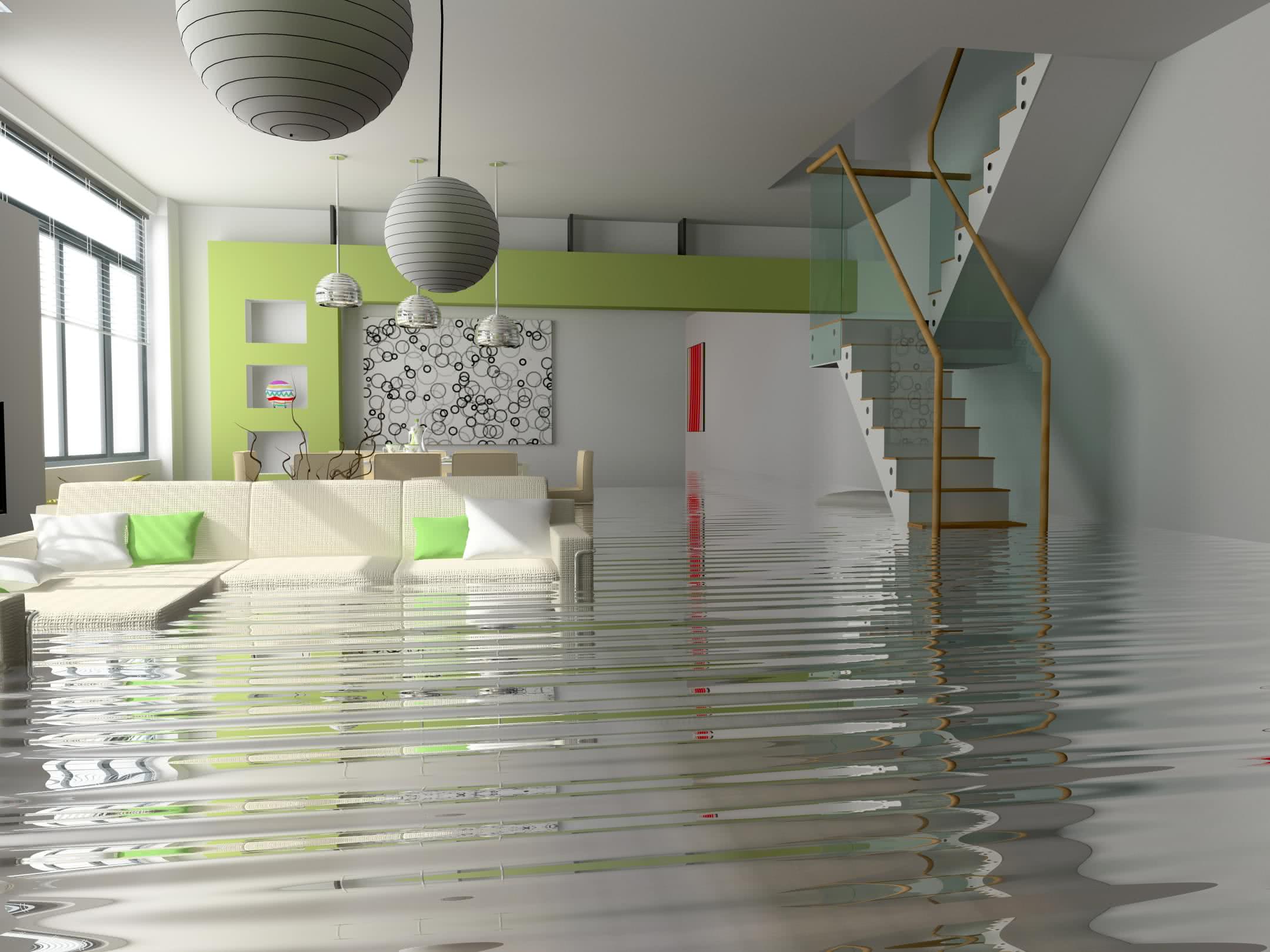 Unfortunately, many holiday homes are commonly located on scenic water fronts and are often damaged during floods. Plus, with today's extreme weather conditions, even inland homes aren't safe from rising water levels. That's why we've listed five of the most important steps to take in order to protect your property.
1. Turn off heating
Flood damage to oil fired heating can be particularly dangerous, which is why you should turn it off at the supply immediately in the event of flooding. Otherwise the water may corrode the piping, which can lead to the oil leaking in to the water. This isn't only a fire risk, but can also further damage your property and the environment. The same goes for gas heating, as corroded pipes can lead to gas escaping and posing a danger to residents.
2. Smart Storage
Having any of your belongings damaged by flood water is devastating,  but it can feel even worse if they were high value or sentimental pieces. That's why it's recommended to prioritize storage, and keep them either upstairs or high up on shelving so that the water can't reach them. You should also make sure to add any more expensive items, like computers, to your insurance policy to make sure you can replace these if they're damaged.
3. Electrical Items
If your home has been flooded, make sure to contact an electrician as soon as the water subsides. Unfortunately, any sources of electricity or appliances in the home that have been exposed to water can be a danger. Make sure not to turn anything on until it has been examined by a professional because even if they look fine they could still contain water inside that could shock you. That's why it's especially important not to touch any electrical items when standing in the flood water!
4. Holiday Home Insurance
While weather damage is included in most holiday home insurance policies, it's important to make sure flooding is specifically mentioned. Otherwise, the costs of the flood damage might not be covered, which could lead to a delay in arranging repairs as well as financial loss. Plus, your insurance provider will only cover the cost of temporary accommodation, or lost earnings in the case of a rental, if flood cover is included on your policy.
5. Update Your Insurer
Once you've included flood damage in your insurance, you just need to remember to contact your provider as soon as flood water enters your home. Unfortunately, delays in contacting them can invalidate your policy, as most need to be notified within 30 days to ensure cover for any damage.
6. Invest in Sand Bags
If there's a flood warning in the area of your holiday home, it's time to invest in sandbags. However, many of us don't live close enough to place these ourselves. Instead, it's a good idea to buy these when you purchase your holiday home. You can leave these in an outbuilding, and then if the local area does flood you can contact a property management firm, trustworthy neighbour or local handyman to put these in place for you.
We hope these tips help you protect your holiday home from flood damage. For more information on safeguarding your property, contact us today to discuss customisable holiday home insurance, or read our previous posts.