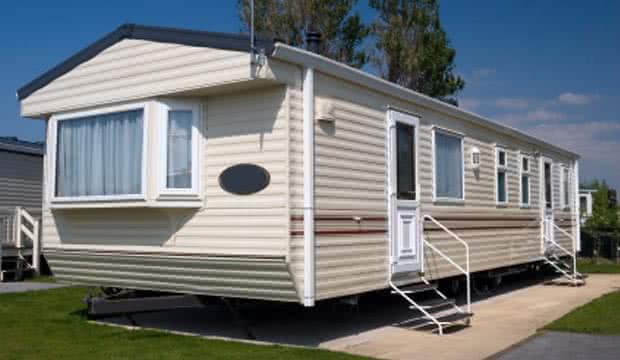 It's common knowledge that insurance for mobile homes is essential, but we understand things can get a little more confusing after that. Unfortunately, most information on insurance is written in legal language, and can be a little hard to decipher! That's why we've decided to answer your top ten questions on mobile home insurance, to make sure you understand the ins and outs of your policy.
1. Why do you need mobile home insurance?
A mobile home is a considerable investment, and one you need to protect. If something happens to it, be it weather damage or theft, you'll want to be able to immediately repair or replace it.
2. What does mobile home insurance cover?
Mobile home insurance usually covers everything from getting a replacement unit if damage is extreme, to covering repairs for fixtures, fittings, aerials, satellite dishes, as well as the cost of towing and temporary accommodation if needed.
3. What doesn't your insurance cover?
Your insurance doesn't cover losses if you have failed to carry out the duties expected of you under your cover. The most common ways of doing this are forgetting to drain your water system between the 1st of October and the 31st of March, not implementing the security measures you have in place or renting out your mobile home without declaring it to your provider.
4. How much does mobile home insurance cost?
Mobile home insurance quotes vary depending on the providers, and the different level of cover they provide. It also depends on the age of your mobile home, and any extras you want included in your policy.
5. How can you get the best premium from mobile home insurance companies?
For the best mobile home insurance quotes, make sure you're contacting specialist companies. Not only do they offer the best rates, but the most comprehensive cover too. Additionally, make sure you detail any decking, veranda or shed that you may have.
6. Does mobile home insurance cover Fire Brigade charges?
Most policies will cover charges imposed on you by the fire brigade however it is worth checking with your provider up to what amount. These charges can be quite expensive to you as a policy holder so try to ensure you get the highest possible amount covered within your policy.
7. Do I need contents cover?
In short, contents cover is vital for comprehensive protection. It isn't just essential for replacing any furniture if needed, but also to cover the cost of losing any personal effects or luggage within your mobile home.
8. Can you add your mobile home to your household insurance?
While some specialist insurance companies will allow you to tailor an all-inclusive policy, you should be careful that this doesn't compromise your cover. Make sure all of the above points are considered before committing to a contract.
9. Is decking included in insurance for a mobile home?
Most insurance policies will also provide cover for your decking. However, make sure to double check that the structure sum (the amount you'll get to replace your property in the case of an accident) is enough to cover the additional cost of this.
10. Does insurance on a mobile home cover public liability claims?
It's essential to make sure your policy includes public liability cover. This is standard in most contracts, and ensures you are protected if someone suffers an injury to themselves, or damage to their property from your mobile home.
For more information on insurance for mobile homes, contact OBF today. Our friendly team would be happy to discuss the particularities of your policy.