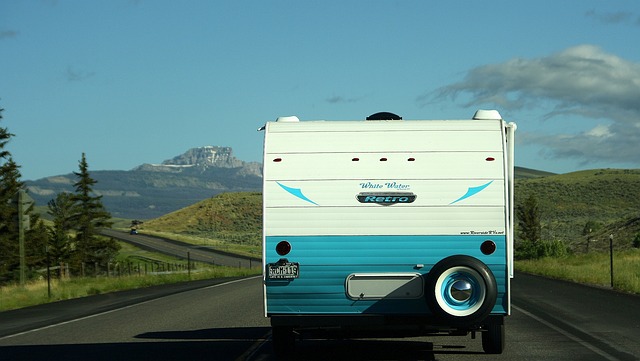 If you own a caravan and are thinking of taking out or renewing your insurance, there are a couple of things you must consider. To help you make the best decision for your caravan insurance needs, we've outlined the top things to consider when taking out caravan or mobile home insurance.
 Do I have to get caravan insurance?
No. Unlike for cars, it is not a legal requirement to have caravan insurance in Ireland. That said, caravans aren't cheap, so it's definitely worth your while taking it out, especially as car insurance often doesn't cover caravans. What's more, the policies that do cover caravans often don't cover actual damage to your Caravan. So it's crucial to check whether you have the right cover or not before you purchase a caravan.
What kind of insurance do I need for my caravan?
That's right, just like there are different types of caravans, there are different kinds of caravan insurance. In Ireland, there are two main categories. For insurance purposes, caravans being used to travel to and from different locations will need 'touring' caravan insurance. Alternatively, caravans that will be used more as a holiday home and remain in the one location throughout the duration of your stay will require 'static' insurance. Whatever caravan you have and whichever insurance you need, each insurance will have its own exclusions. So, ensure you look for whether:
• Your caravan awning is covered
• The contents of the caravan are covered
• There are any restrictions on the age of your caravan
• You're covered for any damage to your caravan whilst it is being towed
Know the risks to your caravan
Caravans are large, awkward and can be tricky to handle when you're not used to the extra weight dragging down the car. Towing a caravan can be a risky venture and the consequences of it becoming detached on a motorway during a busy holiday season, is extremely serious. The risks don't stop once you've arrived at your destination, the nature of them just changes. For instance, if you towed it there, there's nothing to stop someone towing it away again while you're off for a swim. Also, most caravans are a lot easier to break into than a regular home, so your contents can be at a greater risk on holiday.
How to minimise the risks to your caravan
Just like a car, caravans can easily be fitted with alarms and immobilisers, with most new caravans coming with them as standard. You could also consider having a tracking device attached to your caravan to help you recover it in the event that it has been stolen. To ensure it doesn't even get to that, why not install wheel locks, hitch locks or even ground anchors to make it far more difficult for anyone to tow away the caravan.
Will my caravan insurance cover me abroad?
For 'touring' caravans, most policies cover trips abroad once you remain within Europe. However, like everything, it is worth checking up on this before you set off. Things like the country you're travelling to and the length of time you will be travelling abroad, will all play a part in the policy you receive from your provider. When European cover is included as standard on your policy, it is often only for a certain number of days but you can easily increase the cover period if you are planning an extensive trip. Outside of Europe, there are worldwide caravan insurance policies available for those lucky enough to be adventuring further afield.
Additional caravan insurance cover to consider:
Are there restrictions on the age of your caravan?
For caravans up to 5 or sometimes even 10 years old, some policies provide cover on a 'new for old' basis – if your caravan is written off or stolen, you'll be able to claim for a new one. However we would recommend reading the terms and conditions that may apply in relation to this cover.
Are your contents covered?
Be warned, most standard caravan insurance policies do not include the contents. In fact, some firms flat our refuse to insure valuables. Either way, expect to receive extremely varied levels of contents cover from insurer to insurer.
Are you covered for any damage to your caravan whilst being towed?
Sounds like an obvious one but often this is not covered as standard. It goes without saying that it absolutely should be if your caravan's covered at all, as this is often the riskiest time when caravanning. Don't assume you're covered and drive carefully whether you are or not.
We'll help you and your caravan in any way we can
OBF Insurance Group are a genuine broker that are genuinely here to help you make the best decision about your caravan insurance or mobile home insurance. If you're looking for the right financial protection for you, someone to be on your side or just someone to give you the best possible advice, our team of experts are here to help you protect and improve your quality of life, by ensuring you always have the right insurance and a sound financial plan. So don't delay, talk to Ireland's leading Caravan insurer today online, or phone us +353 (1) 660 1033.