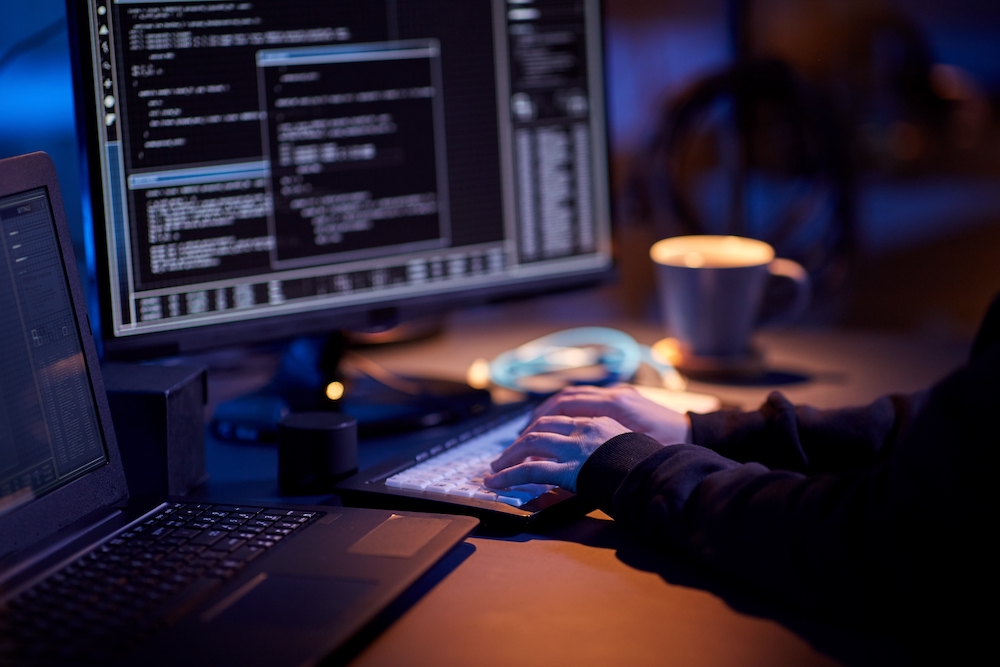 Data security affects all businesses and impacts almost every aspect of how an enterprise operates. The sheer volume of data that companies create and store is constantly growing and with increasingly complex digital environments, often spanning the cloud, data centre and even IoT devices, the risk of a data breach continues to escalate.
According to research by Microsoft, 70% of large Irish companies have experienced problems with phishing, hacking, cyber-fraud, or other cyber-attacks. However, it's not just large companies that are at risk.
Many SMEs fall victim to cybercrime too, with 43% of all cyber attacks targeting small and medium sized businesses. Unfortunately, SMEs adopting a policy of 'security through obscurity' are easy prey for cyber criminals. In most cases, unscrupulous individuals are looking for any digital vulnerabilities, often automating simultaneous attacks on multiple smaller companies, rather than attacking larger, well-defended organisations.
What Constitutes a Data Breach?
A data breach describes any event where personal data is accidentally or unlawfully destroyed, lost, altered, or disclosed without authorisation. Any security incident that impacts personal data could pose a threat to data integrity, but a data breach is about more than just losing data.
It can involve:
Access by an unauthorised third party
The loss or theft of any devices containing personal data
Sending personal data to an incorrect recipient
Altering personal data without permission
That means a personal data breach may not, in fact, involve cybercrime. It could be caused by the accidental action, or even inaction, of internal staff. Learning how to recognise a data breach is therefore of the utmost importance. This is particularly important as, under EU General Data Protection Regulation (GDPR), all organisations are required to report qualifying data breaches to the relevant supervisory authority within 72 hours.
The Cost of a Data Breach
The impact of a data breach can be significant, especially where it is caused by a malicious adversary. Hacking, malware, and ransom attacks are a major risk, with cyber criminals constantly devising new ways to access customers' personal information and credit details.
Depending on the size of your organisation, this kind of breach can potentially cost millions of euro, including technical efforts to contain the leak as well as legal and regulatory activity in the aftermath. You may be faced with legal action due to a client data breach as well as the cost of a forensic investigation to identify the root cause of the problem.
According to a 2021 report by IBM and the Ponemon Institute, around 38% of data breach costs are caused by loss of business including customer turnover, reduced employee productivity, and lost revenue due to system unavailability during a cyber-attack. In the updated report from 2022, 83% of those companies surveyed said they had experienced more than one data breach, adding to these costs over time.
In addition to any financial costs, there will also be an impact on the reputation of your organisation, with clients feeling understandably violated. Loss of brand equity and the cost of acquiring new business can soon mount up, with effects being felt long after the leak has been contained.
How Cyber Insurance Can Help
Cyber insurance can help to protect you against these risks. In the event of a cyber-attack, most cyber insurance policies will cover first- and third-party costs if data is lost, stolen, damaged, or corrupted.
First party cover includes costs incurred by a business as a result of cybercrime. This could include investigating a cybercrime, recovering lost data and restoring computer systems, loss of income caused by a shut down, reputation management, and even extortion payments demanded by hackers.
Third party insurance covers these costs that result from claims against you, including damages and settlements, and the cost of defending yourself against a GDPR breach.
Data theft is not the only kind of data breach however, with information also lost through employee error, server failure, or loss of hard drives. For this reason, it is important to ensure you take out appropriate cover with a cyber insurance policy that covers all kinds of data loss – not just that caused by criminal activity.
Understanding the remit of your policy is vital. Not only will this help you to arrange appropriate cover for the size and scope of your company, but it can also help ensure your claim is approved in the event of a data breach. Claims may be denied due to late notification or exclusions in the detail of the contract, so study the features of your policy carefully as these can vary from provider to provider.
Enlist Help From Cyber Insurance Specialists
With increasingly sophisticated criminal activity, and human error always a possibility, taking out cyber insurance is a necessity for most modern businesses. It can help mitigate the costs associated with a data breach as you work to rectify problems and restore your reputation.
Advice from a cyber insurance specialist, such as OBF Insurance Group, can help you find a cyber insurance product that best meets your needs.
Contact our expert team to find out how our cyber insurance policies can be tailored to your company's requirements – helping you navigate the complex risks faced in today's digital environment.