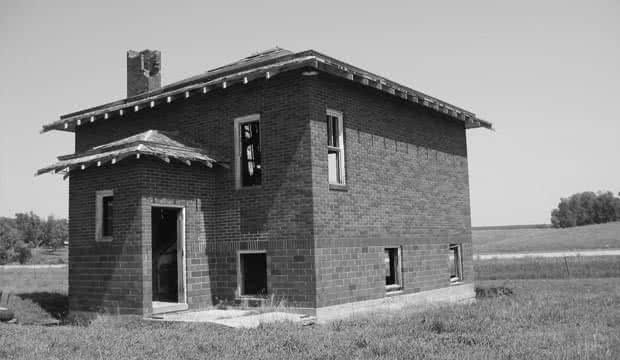 In today's economy, many young families are choosing to move abroad for work. Many of these families own a property here in Ireland and are unwilling to rent or sell the property as they are unsure of their long term plans. In such situations, the property may be unoccupied for a long period of time while the owners are abroad. We often find that people are not aware of the insurance implications surrounding an unoccupied home. When it comes to unoccupied house insurance, Ireland has never had a greater need.
The majority of household policies will only allow a property to be unoccupied for between 30-40 consecutive days every year. After this period the cover would usually be reduced to Fire and Property Owners Liability only. Most insurers would consider unoccupied homes to be a higher risk than a permanently occupied home. This is mainly because it could be some time before damage that has occurred is discovered thus resulting in higher claims costs for the insurer. Thankfully most specialist insurance providers can provide Unoccupied House Insurance products including insurance for unoccupied house contents. However, the cover may be limited depending on the insurer. You can also expect to pay a higher premium compared to that of an occupied residence.
Key Unoccupied House Insurance Policy Conditions
On insuring an unoccupied house, it is advisable to ensure you are fully aware of the policy conditions. Under our unoccupied house insurance policies for example, some key conditions are :
You must ensure that a responsible person is appointed to supervise and check the property internally and externally at least once a week and any mail, newspapers or flyers are removed from the home.
You must ensure that a vacant home and its gardens are maintained in good condition. An unkept property is a sure sign of vacancy to potential thieves.
It is your duty to ensure that all protections provided for the security of an unoccupied property are maintained in good working order and are in full and effective operation at all times. Under our policy, such security protections include:
– External Doors – 5 Lever mortice deadlocks;
– Patio doors – In addition to a central locking device, key operated bolts to top and bottom opening sections;
– Windows – Key operated security locks to all ground floor and other accessible windows
Our unoccupied house insurance policy will not cover burglary, theft, or attempted theft from the home unless the above minimum protections are fitted and in operation when an authorised occupant is not present at the home.
You must ensure all electrical appliances are unplugged/disconnected from the supply other than those needed to maintain the central heating or alarm systems.
Where third-party contractor(s) are made responsible for the correct operation and function of the security protections at the risk address, we will not pay out a claim should your contractor(s) not ensure that the security protections (as declared to us) are in full and effective operation when an authorised occupant is not present at the home.
We at OBF Insurance Group hope this guide helps you to better understand the various Unoccupied House Insurance policy conditions. For more information on protecting and managing your vacant property, read our previous posts or check out our customisable policies.