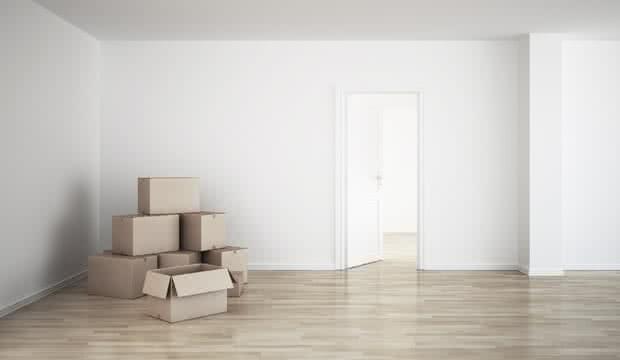 The number of unoccupied or vacant properties is on the rise. The current economic conditions, the emigration trend, and a lack of suitable tenants are all key contributing factors. It is important that your property insurer is made aware of a change in property occupancy. If the insurer isn't notified, the property may not be correctly insured. Many people wrongly believe that their current insurance policy will provide adequate cover. However, their property could actually require specialist unoccupied house insurance.
What constitutes an "unoccupied home"?
Often confusion arises regarding occupancy. Often, holiday homes are mistaken as an unoccupied property and vice versa. Unoccupied properties are properties that are unoccupied for more than 40 consecutive days (depending on each insurer) and where there are NO overnight stays. This could be due to one of many reasons.  The sudden death of the owner, tenants vacating the premises, or a new purchase pending minor renovations are the most common reasons for property vacancy. Hence, it is very important that the occupancy is correctly disclosed when obtaining a quote for unoccupied house insurance.
It can be difficult to obtain insurance for unoccupied homes. Due to the vacancy of the house, a small problem or failure within the property could turn into a major issue. Without someone regularly checking in on the property, any issue may not be identified quickly. The property could also be subject to vandalism and malicious damage. As a result, unoccupied house insurance coverage can be restricted in nature. It is subject to policy conditions such as weekly inspections, electricity and water being turned off at the mains, pipes being drained, gardens being maintained and any flyers removed.
Will my current home insurance policy provide cover?
Unfortunately, as previously mentioned, most house insurance policies have a maximum unoccupancy period of 40 days. Therefore, if a property is left vacant for more than this specified period, it is considered a breach of policy conditions. Any claims made after this 40 day period could be declined and your house insurance policy cancelled. If your property is unoccupied for more than 40 days, you need to enquire about unoccupied house insurance.
Most insurers, in the event that a property becomes unoccupied abruptly, might offer restricted cover for a short period. However, it is possible to get unoccupied house insurance for longer periods through specialist insurers such as OBF. Subject to fulfilling the acceptance criteria, you can obtain a competitive unoccupied house insurance quote for up to 12 months cover, with an option to renew at the end of the period.
Unoccupied House Insurance Premiums
As with all insurance products, premiums for unoccupied house insurance depends on various factors. These include the level of cover required, location, sums insured, and security. As the risks posed by an unoccupied home are complex in nature, the premium reflects this. However, obtaining a quote through a specialist insurer is cheaper than amending the current insurance. Once an unoccupied house insurance quote or policy is obtained, familiarise yourself with the policy conditions, cover provided, exclusions, and excess. Ensure that they are adequate for your needs and do not ASSUME cover automatically. Check whether the quote includes insurance for unoccupied house contents too. When in doubt, clarify with the insurer or cover provider.
Minimising the Risk Associated with a Vacant Home
To minimise the possibility of a loss, property owners should continue maintenance of the property, comply with the policy conditions, and conduct a thorough inspection of the property. This inspection should include checks of the boilers, central heating, electrics etc. at least once a month. Appoint a neighbour, friend or caretaker to park their vehicle in the premises and to inspect the property at regular intervals. Many people in Ireland are also opting to appoint "live-in caretakers" for unoccupied homes. Unoccupied house insurance tends to exclude cover for instances of theft, burst pipes, and escape of water. Therefore, ensure that all the water is drained and that measures are put in place to prevent losses from water damage.
We hope you find our guide useful in trying to better to understand the ins and outs of unoccupied house insurance policies. Got a question about insuring an unoccupied house? Our unoccupied house insurance experts are here to help so feel free to get in touch.