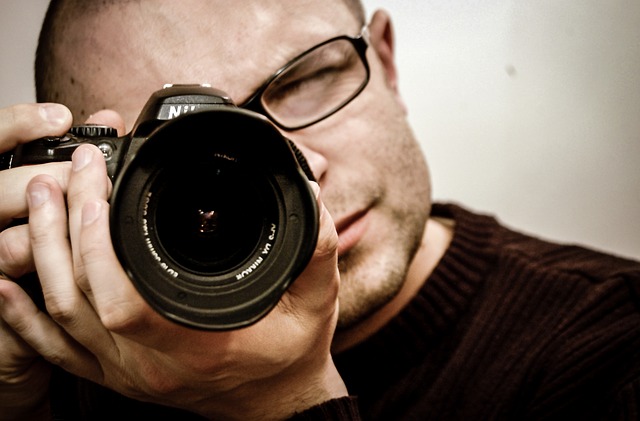 Photography can be a risky business. Equipment can be lost, damaged or stolen; unhappy clients can sue for negligence; you can also be sued if someone has an accident while you're working and if you have staff, you are liable for their wellbeing as well. Determining the insurance cover you need as a photographer can be a bit daunting, which is why we have put together the following short guide. Below, we examine the three main types of insurance cover photographers need, as well as some extra cover options that should also be considered.
Equipment Insurance
Photographers use a lot of expensive technical equipment in the course of their work. Starting with the cameras, of which you will probably have at least two, if you're making a living from photography. Professional cameras from Nikon will set you back anywhere between one and four thousand euro; Canon cameras cost even more. Then there are the lenses, which are generally two to five hundred euro each, depending on their size. Add to this flashes, computers and software, and you are likely carrying €10,000 + worth of equipment around with you. If anything happens to this equipment, you will not only face the cost of replacing it but also potentially a loss of income for the time you are without it.
Despite this, circumstances often mean that expensive equipment gets left in a vehicle or somewhere else where it could easily be stolen. Equipment can also be damaged in transit, put on the wrong flight or lost altogether on your travels. Equipment left in studios while you are shooting on location is also vulnerable to theft, or it could be damaged by fire. Having photographers equipment insurance means you can replace equipment quickly and easily without having to worry about the cost, and that you'll keep business downtime to a minimum. Camera insurance alone doesn't account for the computers, software and accessories, like tripods, if they are damaged, lost or stolen, so always make sure all your equipment is covered by your policy.
Public Liability Insurance
Photographers generally work with the public and take equipment along to events. At events like weddings, there can be a lot of people very close to your equipment, and sometimes they are in an 'advanced stage of refreshment'. Unsurprisingly, this can easily lead to accidents. Public liability insurance gives you cover for third party injury or damage to property as a direct result of your work. For example, it will protect you if someone trips over your tripod or spot lighting while you are taking a large group shot, or if you were to accidentally knock something over and break it whilst walking backwards to frame a shot in someone's house. Without public liability cover, either of these scenarios could prove to be financially and professionally damaging if legal action is taken against you.
Public Liability policies usually offer the following levels of cover – €1.3million, €2.6million and €6.5million. If you work in hotels, restaurants, and shopping centres or for a local authority, you will need the highest level of cover. You will also need the top level of cover if you work in the air or underwater, or at an airport, by the side of a railway line or track side at motor events, but you should expect to pay more in such situations as these are considered high risk environments.
Professional Indemnity Insurance
Aside from the associated business interruption and repair costs, equipment malfunction could be a serious problem for a photographer who finds him or herself unable to shoot a once-in-a-lifetime event, like a wedding. Even if your equipment does work, sometimes wedding photos don't turn out as the couple imagined and they feel let down. Disappointed couples and their families can be extremely litigious, which could see you being sued for negligence. Regardless of the outcome, you will be faced with substantial costs and considerable down-time. From a legal perspective, as you are considered a specialist in your field, you owe a duty of care to anyone who may reasonably rely upon your service.
Professional indemnity insurance protects people who provide services or advice for a fee, covering them for any claims made against them in the event of mistakes, omissions and other forms of negligence. A good photographers insurance policy will include professional indemnity cover to protect you from any such claims made against your work. If you regularly travel for business, you will also need to make sure your policy covers the relevant territories and jurisdictions, otherwise you could be faced with claims that aren't covered.
Extra Insurance
There are some other types of insurance we would advise photographers to consider, in addition to the three already described. If you have taken out photographers equipment insurance, make sure it also covers the equipment in your studio. Many policies will only cover the equipment you carry with you. You should also make sure your photographers insurance policy covers business interruption, so you aren't left out of pocket should something go wrong and you're left unable to work. As already mentioned, if you work abroad, you will need a specialist policy that covers the region you are travelling to. As long as you aren't travelling to an active war zone, it should be possible to extend your standard cover. Lastly, if you have any additional photographers, assistants or other employees, we would advise you to add employer's liability cover to your policy, which will protect you against any claims of liability for the injury, illness, disease or death of any employees working for your business.
You should also consider personal accident and illness cover – it's all very well covering your equipment and liability to others but if you can't work due to illness or injury, your income stops but your outgoings don't.
In summary
As we have discussed, a career in photography comes with a significant amount of risk and not having the appropriate insurance cover in place could turn out to be a very costly mistake. OBF is one of the longest-established providers of insurance cover for professional and semi-professional photographers in Ireland. We have put together a product especially designed for the modern professional photographer, including equipment, studio contents, liabilities, and business interruption, as well as the option to add professional indemnity and computer breakdown cover.
Our dedicated photographers insurance team have a wealth of experience, so they understand the nature of your business and its specific requirements.  To find out more about insurance options for photographers, visit OBF.ie; or to discuss your own photographers insurance needs, call us on +353 (0)1 660 1033 today.